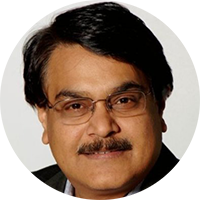 FDA 21st Century Pharma Quality Initiative
Ajaz Hussain (President of The National Institute for Pharmaceutical Technology & Education, USA)
Register for free and listen to Dr Hussain discuss the importance of understanding product and process robustness through effective application of QbD and a vision for the future state of manufacturing and QC laboratories. Attend these talks, covering both pharmaceuticals and biopharmaceuticals, to learn about:
the FDA 21st Century Pharma Quality Initiative, its evolution and impact
control and assurance of quality over the life-cycle of a pharmaceutical product
reliable 'validity' and predictability
science-based risk assessment
transforming our thinking to transform our manufacturing
strategies for 'chaos to continual improvement'
Dr. Hussain joined the US FDA in 1995. He reached the position of Deputy Director Office of Pharmaceutical Science at the FDA in 2000 until his move to the industry in 2005. At the FDA, his most recognizable contributions were the establishment of Biopharmaceutical Classification Guidance, championing the PAT and Pharmaceutical Quality for the 21st Century Initiative and serving as the FDA's lead for quality at ICH and facilitating the progress of ICH Q8, Q9, and Q10.